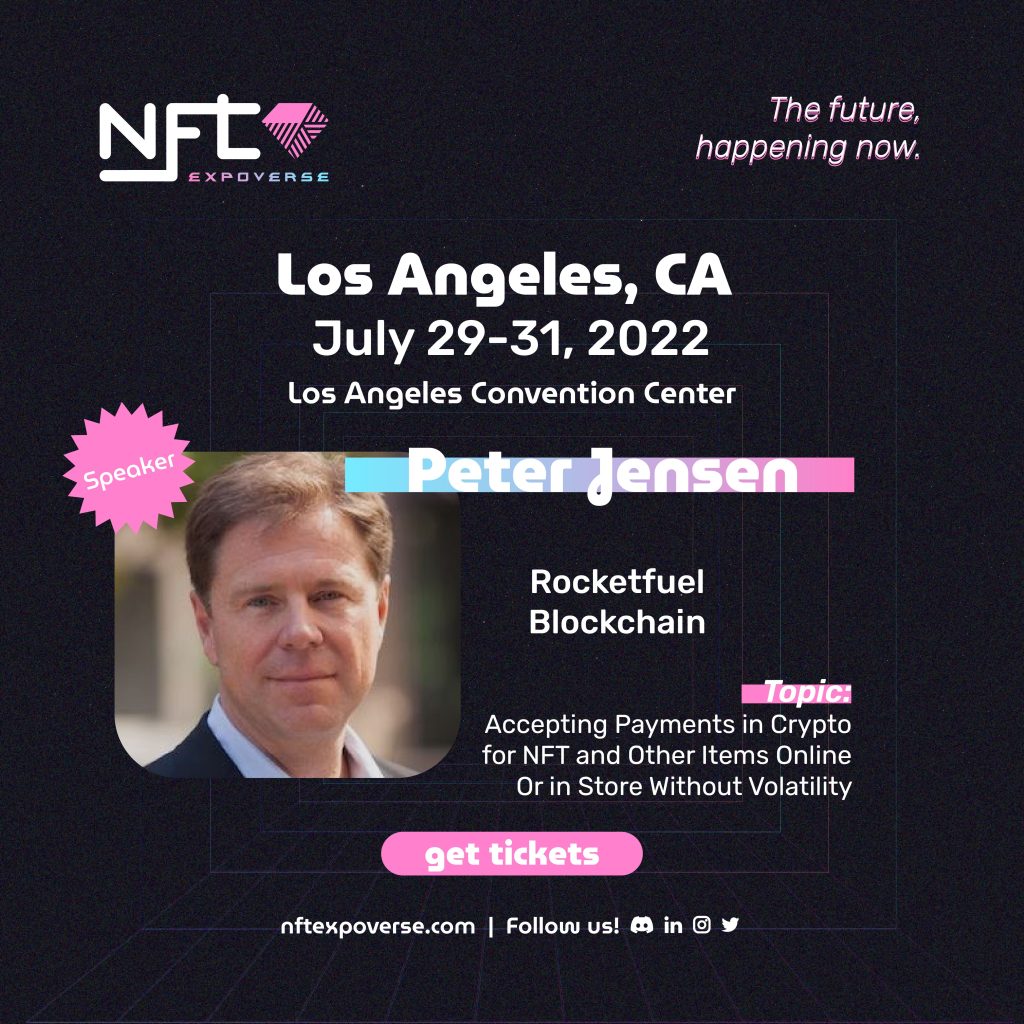 Los Angeles, California, July 25, 2022
RocketFuel Blockchain, Inc. (OTC QB: "RKFL") ("RocketFuel" or the "Company"), a global provider of payment solutions via ACH bank transfers, Bitcoin and other cryptocurrencies, today announced its participation at the NFT Expoverse, the biggest blockchain expo where entrepreneurs, creators, and enthusiasts gather to expand their projects and network, taking place in Los Angeles, July 29-31, 2022.
RocketFuel CEO, Peter Jensen, will speak at the conference, covering the topic, "Accepting Payments in Crypto Online Or in Store Without Volatility". Mr. Jensen brings invaluable sales and management expertise given his long career in the technology sector. As part of the NFT Expoverse, his team will be doing live demos at booth #607 inside the Los Angeles Convention Center.
Meet with RocketFuel at NFT Expoverse 2022 booth #607 and experience the easiest way to accept payments with crypto. The RocketFuel team will provide live product demonstrations and will be handing out bitcoin-themed items to attendees. For more information, please visit RocketFuel Blockchain and request a meeting.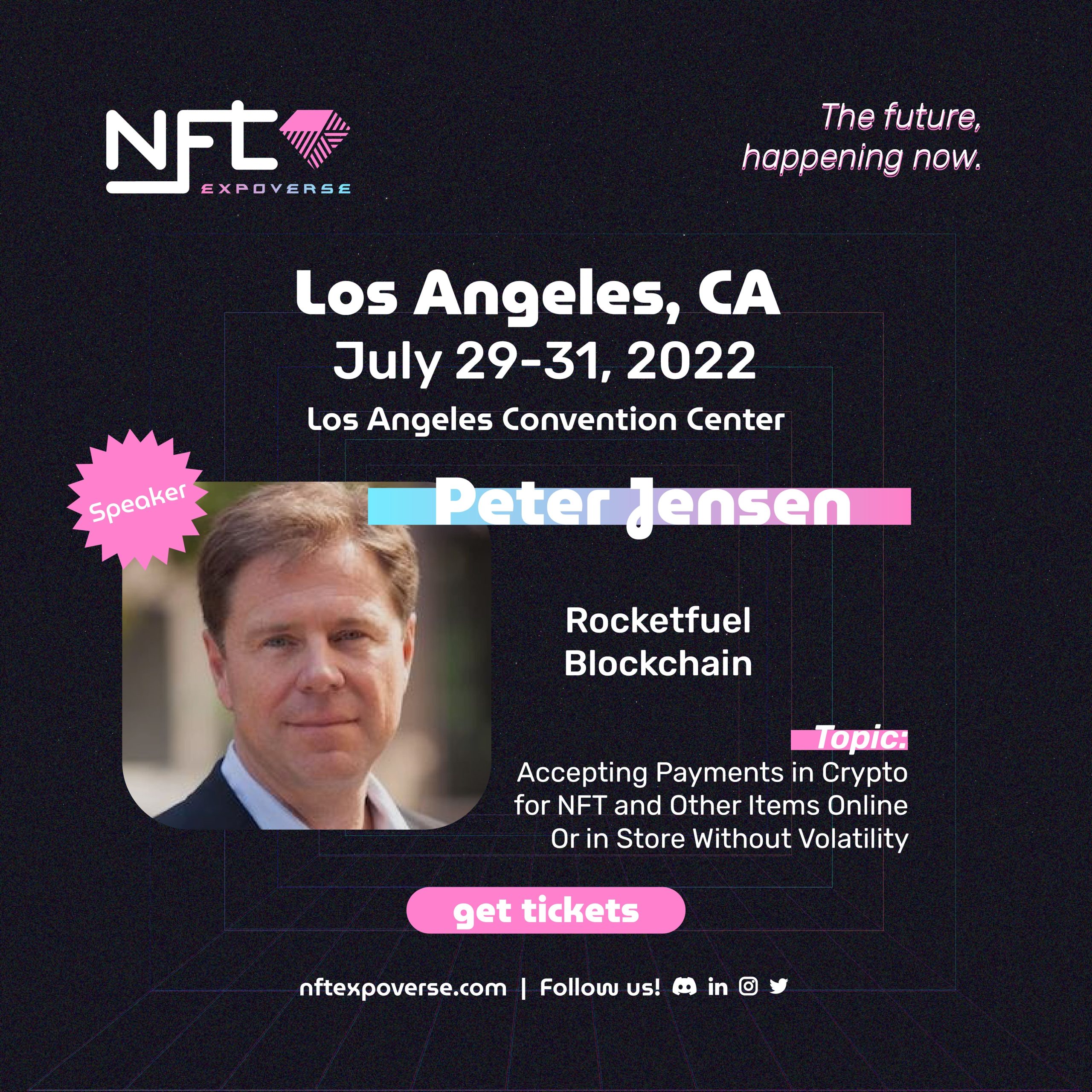 About RocketFuel Blockchain, Inc.
RocketFuel is a global payments solution company that provides online shoppers with a simple, easy-to-use, one-click checkout process that accepts payments with bank transfers, Bitcoin, and 120+ cryptocurrencies. With offices in San Francisco, Los Angeles and Copenhagen, RocketFuel delivers a highly secure and efficient shopping cart experience with significantly low fees for merchants, along with the benefits of no chargebacks and daily settlements in USD. RocketFuel's solution focuses on enhanced customer privacy protection eliminating the risk of a data breach while improving speed, security, and ease of use. More information about RocketFuel is available at: www.RocketFuelBlockchain.com.
COMPANY CONTACT
INVESTOR CONTACT
Ben Yankowitz, CFO