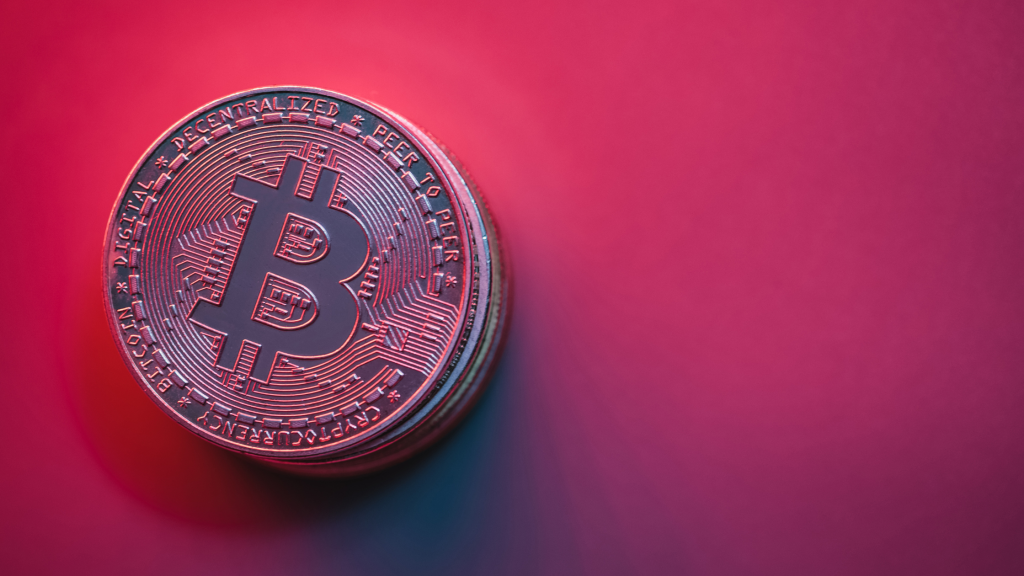 The adult entertainment industry maintains a huge presence worldwide and continues to grow and evolve, with creator-friendly platforms like OnlyFans emerging to shake up how content is delivered and consumed. In 2021, Pornhub was the 10th most visited website globally – yet adult entertainment businesses are excluded from the mainstream banking system. In the face of financial adversity, many businesses are turning to cryptocurrency in order to take back control of payments and enhance interactions with customers.

Crypto Payments and Adult Entertainment: The Perfect Pairing
Impacts of Financial Exclusion on Businesses
The adult entertainment industry has often been kept at arm's length from the mainstream banking system, due to social stigma around the production and consumption of adult content. This reluctance, and sometimes refusal, to accommodate adult content creators and businesses within commercial banking institutions creates a number of barriers to getting paid. Due to high rates of chargeback fraud within the adult entertainment industry, banking institutions and credit card providers are often unwilling to allow businesses in this sector to open accounts. Even when businesses are given accounts, they come with a proviso of high transaction fees (anywhere between 5-10%) to mitigate the chargeback risk. This results in businesses either having to accept high transaction fees as an unavoidable running cost or being excluded from mainstream banking altogether. These higher costs are then likely to be passed onto customers. Furthermore, payment processors are likely to place the burden on merchants to prove that a customer's charge contention was fraudulent – taking away revenue control from legitimate businesses. In the latter situation, business owners may be forced to process payments exclusively in cash.
In the case that merchants are able to open accounts, extended fund clearing windows and the liability of banks to freeze funds are significant concerns. Firstly, processing payments from customers can take several days, which can make revenue management and financial planning difficult. In the second instance, even after opening an account, financial institutions may intervene to put a hold on accounts and freeze funds if there is a suspicion that business activity is illicit.
The adult entertainment umbrella is broad, incorporating businesses as varied as online dating platforms, adult education, lingerie, pornography, and adult bookstores. By cutting off a loosely defined sector from the banking system, scores of legitimate business owners and independent enterprises are hampered in how they are able to collect payments for goods and services. Many of the sector's financial needs are clearly left unfulfilled by financial mainstream – leading many businesses and workers to look for alternatives.
Impacts of Financial Exclusion on Customers
Restricting the ways adult entertainment businesses are able to accept payments also affects customers. One of the main impacts on customers is the abundance of fraudulent platforms on the internet. Keeping the adult entertainment industry outside of the financial mainstream means fewer norms for trust indicators on websites that tell customers whether a platform is legitimate, as well as fewer financial protections when paying for goods or services. When customers are able to pay using a credit or debit card, it comes at the cost of privacy. Transactions on adult websites or platforms will show up bank statements, removing a layer of privacy where many customers would likely prefer discretion. This is likely to deter many potential customers who do not want to run the risk of being associated with an adult enterprise's brand.
In a similar vein, the lack of privacy for consumers on adult websites creates ample opportunity for cyber criminals to steal, leak, and sell personal information. Pornography and adult content websites are popular targets for hackers who may sell or steal payment information or threaten to reveal the names and data of website users. The higher incidence of data breaches creates an increased level of risk when entering personal information into adult websites and may deter many potential users completely. Even when customers are willing to pay one-off or subscription fees to adult content platforms, the lack of support for payments from financial institutions can make this difficult – especially in parts of the world with less developed financial infrastructure. In some cases, transaction fees can be as high as 50% of the subscription fees, representing a significant cost to would-be customers.
How Cryptocurrency Payments Support the Adult Entertainment Industry
The content creation and subscription platform, OnlyFans, recently courted controversy over the announcement the platform would be withdrawing sex content in order to comply with the demands of its banking partners. The announcement was quickly overturned, but not before highlighting the importance for many content creators of securing a more stable payments dynamic. Many creators, faced with the prospect of losing use of the platform which provided their primary income, looked for alternatives – and found cryptocurrency to be a perfect fit. Jeff Dillon, chief development officer for Nafty, an erotic NFT marketplace and digital token for the adult industry, remarked that the OnlyFans controversy "has done more than any marketing we could ever pay for."

The OnlyFans saga worked to push many entrepreneurs and content creators to diversify the platforms they sell their works on – and cryptocurrency payments open up the possibilities for where and how services can be delivered and paid for. Similarly, run-ins with mainstream banking institutions have led many businesses and workers in the adult entertainment industry to look for alternative ways of getting paid for their work, and an enhanced level of financial security. After Visa and Mastercard cut ties with Pornhub, the site began accepting cryptocurrency payments for its premium services, and now supports payment in sixteen cryptocurrencies. Increasingly, crypto-centric platforms are emerging that empower content creators with financial independence and prioritize customer privacy and payment convenience.
Cryptocurrency Payments Offer
1. Privacy Protection
Cryptocurrencies are a logical tonic for many of the industry's aches and pains. Firstly, paying via crypto works to protect the privacy of customers. Unlike credit and debit card transactions, paying in cryptocurrency does not require any personal information to be recorded on adult websites. No sign-ups are required – the payer's crypto wallet credentials are all that is needed to initiate a payment.
2. Reduced Merchant Fees
Crucially, the fees for cryptocurrency transactions are not impacted by the adult entertainment industry's designation as 'high risk.' Processing fees for cryptocurrency payments range between 1 and 3% and represent a major cost-saving for businesses when compared with the fees for debit and credit card purchases.
3. Fast & Direct Payments for Merchant & Customer
Furthermore, blockchain technology ensures fast and direct payments, eliminating long fund clearing windows in which businesses can be defrauded. As transactions are direct, vendors of online adult services can eliminate suspicious and alarming pop-up payment redirect windows, which often deter customers from completing payments. Customer identities are concealed, and the chance of data leaks is minimized.
4. Cross-Border Payments
Additionally, cryptocurrency payments are not restricted by region locks – meaning customers can engage with adult websites and content regardless of geographic location. This makes it significantly easier for businesses and content creators to interact with a global audience of clients and makes payments direct and simple. Cryptocurrency is crucial in helping businesses to keep up with payment and privacy preferences, and also helps to circumvent compliance issues related to adult content that are enforced by financial providers. Large adult content sites are likely to have to adhere to strict regulations dictating the type of content that is uploaded and how it is accessed. When businesses are able to separate themselves from mainstream banking institutions, they are given more freedom in how content is distributed and accessed.
The New Payment Paradigm for Adult Entertainment
Increasingly, adult entertainment sites and businesses are turning to cryptocurrency to solve many of the churn issues resulting from dealings with the mainstream financial system. Crypto-centric platforms are proliferating in order to take back control over payments and empower both customers and businesses alike. Industry workers and service providers are innovating cryptocurrency ecosystems that provide creators and performers with consistent and reliable revenue streams while reducing costs and helping to engage more directly with customers.
To learn more about RocketFuel's crypto payment solution, book a demo with our team.