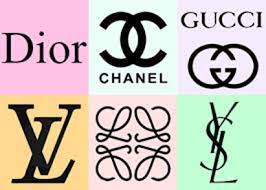 Luxury labels, including Gucci, Off-White, Equinox, and Philipp Plein, have recently joined the cryptocurrency scene, demonstrating cryptocurrencies' influence over the luxury industry.
Here is a summary of "why more major global luxury companies need to use cryptocurrencies to expand their markets and interact with consumers".
What is the Potential of Crypto in the Luxury Industry
One of the ways of Crypto application in the luxury industry can be determined by its sheer potential across the globe. The stunning rising stats negates the conservative mindset and encourages more luxury brands to join the party.
By 2025, the global luxury market will be worth US$1.5 trillion, and millennials will account for 50% of that market. Younger generations (millennials and gen Z) will make up 73% of crypto owners in 2021. The decision for luxury firms to accept crypto becomes more crucial as millennial and generation Z customers drive 85% of the growth in global luxury sales. Additionally, more than 25% of all millennial millionaires with a net worth of more than US$1 million have more than half of their assets in cryptocurrencies.
Given that over 36% of crypto owners have an annual income of more than US$100k, it is also clear that many wealthy people are among the population of crypto users. Crypto customers also frequently make larger purchases. The average order value (AOV) of a crypto transaction is US$450, compared to non-crypto transactions with an AOV of just US$200.
Luxury Brands that are Currently Accepting Crypto Payments
Global luxury brands have entered the crypto market. Each has been using a payment solution similar to the RocketFuel Blockchain, providing more security in payment processing.
Here are a few of them to remember:
Off-White
Charles & Keith
Equinox
Luxury Swiss watchmaker Montres NORQAIN SA
Gucci
and many more to come.
The lifespan of cryptocurrency is far longer than most people anticipate. As large companies in other sectors begin to accept cryptocurrencies, this will encourage the luxury sector to follow suit. The blockchain might also contain product maintenance and upkeep information, helping to identify a thing's worth for resale better. Luxury sectors outside of fashion, such as art, cosmetics, perfume, and furniture, could also benefit.
If you are a luxury merchant, contact us for a demo TODAY.
#Luxury #Cryptocurrencies #cryptocurrency #Bitcoin #Bitcoinnews Shoppers #Merchants #CryptoNews #RocketFuel #Payments #Payment #PaymentGateway #PaymentSolution #