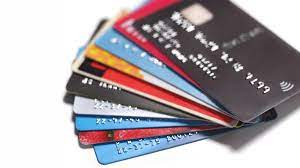 Today, cryptocurrencies can be perceived as a volatile investment, but thanks to stablecoins, that perception goes out the window when we talk about payments. Credit card firms such as Visa and Mastercard have issued statements stating that crypto could one day be used frequently for ordinary purchases such as food, clothing, and plane tickets—and they don't want to be left behind. Yet, they have not embraced crypto fully yet.
Consumers are already paying with cryptocurrencies connected to Visa and Mastercard cards offered mostly by fintech businesses, although this is a small sector.
These card networks, have stated that they are working on solutions to manage the mechanics of crypto payments. If these attempts are successful, it will be the first time that the decades-old networks can settle payments in assets other than what most people consider conventional currencies.
Meanwhile, Rocketfuel is an emerging platform providing crypto payment solutions from a single window. No matter what currency you have, if you have to pay in crypto, you can do it using this platform with one click.
Benefits of Using Crypto as a Mode of Payments
Here are the top benefits everyone will enjoy while switching to cryptos as their payment method:
Over the years, retailers in the United States have spent more than $78 billion in credit and debit card processing fees. Since cryptocurrencies are decentralized, no bank is required to validate every transaction. It implies your company will avoid such costs, saving 2 to 5% on each transaction. This is also true for firms such as PayPal and Stripe. There will be no more sharing of your hard-earned money with financial institutions.
Credit card companies that don't take crypto will lag behind. This is a fact.
With bitcoin transactions, you do not have to wait. Many transactions take place in real-time or within a few minutes.
Bitcoin and other cryptocurrencies prevent costly overseas transaction fees and exchange rates.
Cryptocurrency gives merchants the advantage of not paying high fees like they do with credit cards. There are not chargebacks, no declines. All transactions are final since they are added to the blockchain via mining.
Cryptocurrencies have a lot of fans – more and more people are learning about them, embracing them, and even turning to organizations to assist them in managing their crypto assets and learning about investing possibilities. Accepting digital currencies will greatly benefit your business as your clients become acquainted with and utilize them. Forty-six million people use cryptocurrencies just in the United States.
The adoption of cryptocurrencies as a method of payment is inevitable and the payments industry is bound to be disrupted forever.