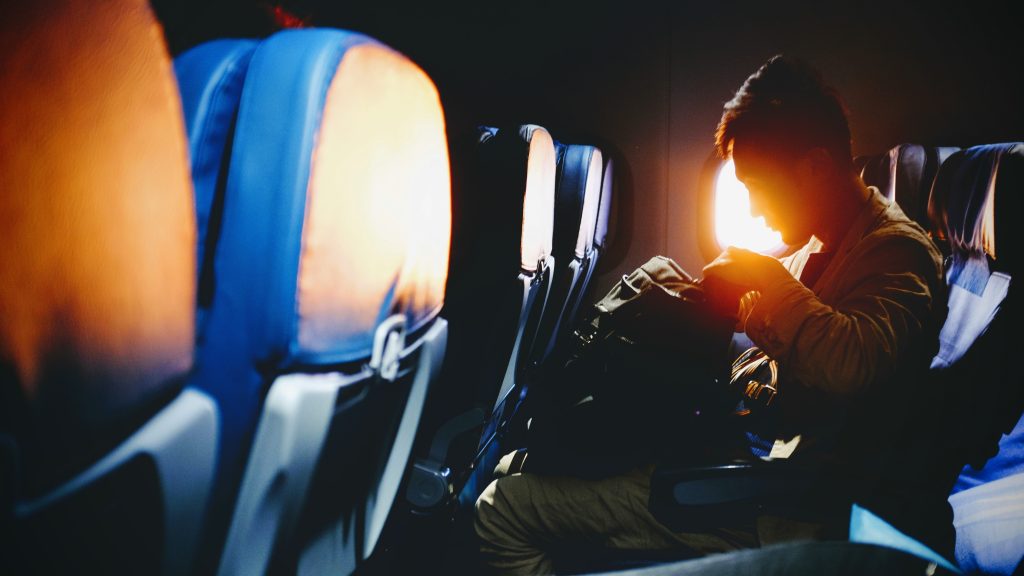 The COVID-19 pandemic has hit the travel industry hard, but now countries are lifting travel restrictions and people are emerging from quarantine and starting to book vacations again. This is great news for online travel agents, but many in the industry are missing out on an entire world of possibilities. The benefits of blockchain payments for online travel agencies are clear enough, yet only a small number of these professionals are taking advantage of the opportunity. Accepting blockchain payments can provide endless advantages for the online travel agencies that adopt them.
6 Ways Adopting Blockchain Payments Will Help You Book More Business
Increased Revenue
By moving bookings to the blockchain or even offering cryptocurrency as an option alongside credit cards, online travel agents can avoid payment disruptions and expenses. Travel agents that accept cryptocurrency payments benefit from zero chargebacks, they pay only a small 1% transaction fee with RocketFuel that is predictable and affordable. They also gain the trust of customers who are anxious to get out and start exploring the world again. This 1% transaction fee is in stark contrast to the 3-5% credit card processors typically charge, leaving more profit for the agency.
Easy Checkout
When online travel agencies get on the blockchain, they can offer a true one-click checkout experience for their customers. This simplifies the purchase experience for their customers, meaning customers don't have to create accounts and go through the hassle of choosing a new password. It also reduces cart abandonment and helps to differentiate agencies from competitors with complicated checkout processes.
Offering customers a checkout process with no redirects means lower cart abandonment rates and more completed sales, ergo, higher revenue. Online travel agencies that use this one-click blockchain checkout can set themselves up for success in a post-COVID world, allowing them to benefit from the opening up of the economy and the pent-up desire for worldwide and local travel without purchase barriers.

Expanded Market
The technology behind blockchain payments for online travel agencies opens up a truly global marketplace, one that is not encumbered by the regional restrictions that have previously been in place. Until now, online travel agencies have often been at the mercy of region restrictions banks put on credit cards, and the subsequent declines. This results in unnecessary expenses, potential chargebacks and other expensive costs. Now, thanks to RocketFuel and its innovations, these barriers to entry are totally gone, and online travel agencies no longer have to worry about high fees and nuisance charges.
Secure & Private Payments
Online travel agencies can also benefit from the enhanced security associated with cryptocurrency payments, including a marked decrease in fraud and identity theft. That means the elimination of costly chargebacks, and far fewer hassles for online travel agencies. If a payment dispute were to arise, travel agencies are free to resolve the issue with the customer directly, without the intervention of banks or credit card companies.
Loyal Customer Base
Customer loyalty is another big benefit of accepting blockchain payments for online travel agencies. Travelers who can pay with cryptocurrency are likely to become loyal customers, putting blockchain-enabled travel agencies one step ahead of their competitors.
The nature of the crypto customer is another important benefit. Countless millionaires have been created by the rise of cryptocurrency, and those early adopters are willing to spend big on luxuries like first-class flights, high end hotels, one-of-a-kind experiences and more. The ability to capture this market of wealthy travelers is one of the most underappreciated benefits of moving payments to the blockchain and accepting cryptocurrency payments.
Trust RocketFuel Blockchain with Your Online Travel Agency
At RocketFuel, we offer blockchain payments for online travel agencies using more than 120 different cryptocurrencies, so customers can pick and choose how they pay. This alone can attract niche customers, helping your travel agency gain access to entirely new type of travel enthusiast. RocketFuel is the only crypto payments solution provider that guarantees merchants will receive full settlement for the price of goods or services purchased.
When you work with RocketFuel to put your online travel agency on the blockchain, your customers can use this highly secure and transparent form of payment. Customers will not have to change a thing except the way they pay for their travel – all the benefits of blockchain payments for online travel agencies are embedded in the backend.
Now is the perfect time to join the blockchain revolution and getting in on the ground floor will give you an important first-mover advantage. As cryptocurrency payments become more widespread, your online travel agency will have already positioned itself as the leader in a highly competitive industry, and this could have enormous repercussions for your business, your profits and your ability to help enthusiastic travelers get out and see the world.
Book a demo with us to see how cryptocurrency payments can positively impact your business.