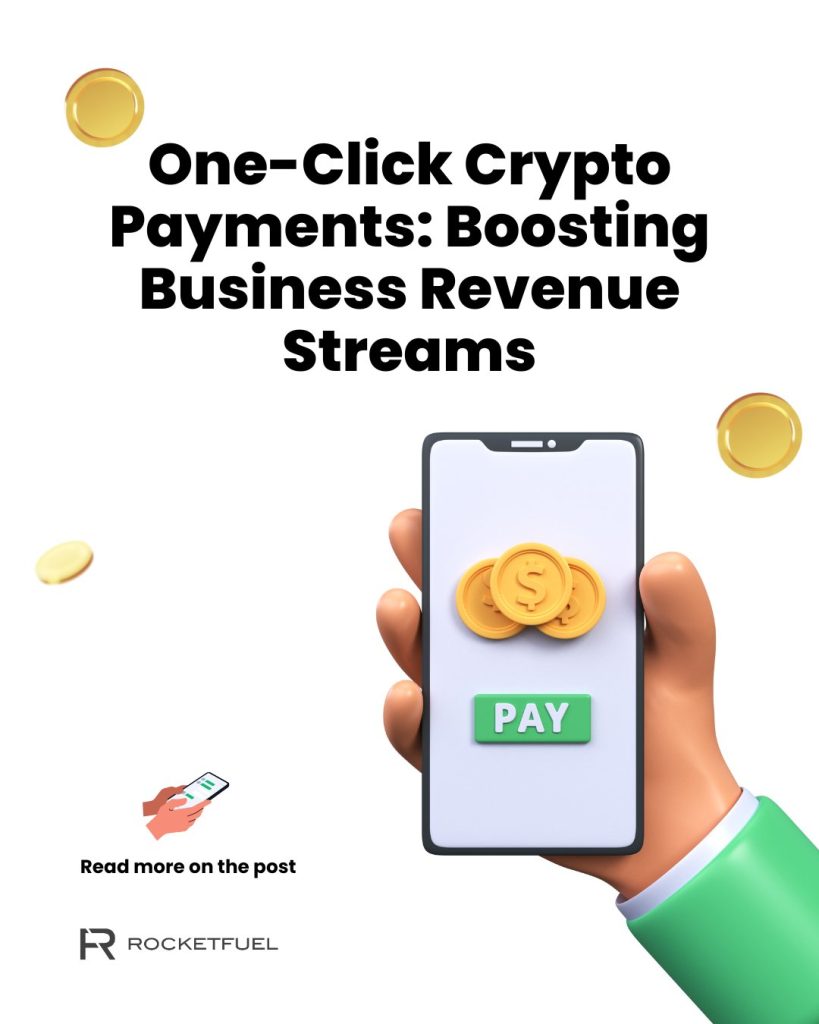 Paying for online purchases just got a whole lot easier, thanks to RocketFuel. Our innovative crypto e-commerce payments solution makes handling transactions with crypto assets more secure and cost-effective than ever before.
With RocketFuel's payments gateway, merchants can now not only accept Bitcoin and other crypto assets for payment but also increase revenue by tapping into a whole new client base. Our solution offers a secure and straightforward way for customers to pay with their crypto assets, expanding the reach of merchants and their products.
By accepting payments in crypto, merchants can attract new customers who prefer to transact with crypto assets. This provides a significant advantage over competitors who only accept traditional payment methods. With RocketFuel, merchants can stay at the forefront of the e-commerce payments revolution, capitalizing on new opportunities and staying ahead of ever-changing industry trends.
Customers who hold cryptocurrencies can gain immediate access to crypto markets and can make lightning-fast crypto payments from anywhere in the world. Our cutting-edge features such as real-time crypto conversion and zero crypto price volatility, enhance the payment experience.
Our solution allows customers to move crypto assets more freely than ever before, making it possible to take advantage of new opportunities and invest in exciting ventures. RocketFuel is at the forefront of the crypto payments revolution, and we are constantly researching and developing new ways to enhance the security, speed, and accessibility of e-commerce payments.
Join us on this exciting journey towards a new era of e-commerce payments. Make the switch to RocketFuel today!
For B2B crypto cross border payments, contact us at: [email protected] or call us at: 833-RKFL-PAY.