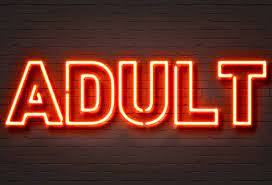 Nowadays, the adult entertainment sector is growing and offering satisfying material to individuals worldwide. Many movies are being posted on various websites to gratify people's dreams.
There is fierce rivalry among many online sites as they provide better material to view and gain the interest of their visitors. To provide a better experience for viewers, all low-budget films have been replaced with high-budget ones.
But there has always been an issue while paying for premium content online on adult entertainment platforms. Hurdles arises while paying to the artists as well. Conventional payment methods were not considered reliable because of the geo-restriction of content in certain countries. There are even some purchases that get declined by credit cards companies.
Let's explore some major payment issues in the adult entertainment industry and how they can be solved.
Problems Associated with Adult Entertainment Businesses
You will encounter many unpleasant issues whether you are a buyer or a performer.
For starters, there is a lack of security while purchasing products or services. Second, a question of anonymity develops. After all, hiding sexual material views by paying for them with a credit card is not doable. Another issue occurs for workers. How will I get compensated for my services?
To counter all these issues today, more and more adult entertainment industries have adopted Crypto as a mode of payment.
For example:
Naughty America is one of the early adopters of Crypto payment as it allowed its users to pay through cryptocurrency.
Com has been accepting Crypto payments since 2014.
Playboy Plus has been accepting Crypto payments after integrating the BitPay services.
Xotika has been accepting cryptocurrencies like Bitcoin as a form of payment since its launch.
Live Jasmin started accepting Crypto payments in 2015.
Chaturbate started supporting Crypto payments again in April 2017.
Some brothels in states where prostitution is legal, such as Nevada, are looking into crypto.
Crypto provided the following solutions:
Anonymity
Safety
Low fees – even lower than credit cards
High speed
No issues with banks: you receive your payment in dollars (or any fiat currency)
We have already discovered that crypto is the ideal way to compensate adult industry workers. Even if crypto assets may now be used to pay for a wide range of products and services, a valid concern remains: "How to cash out cryptocurrency?" Everything is resolved in the blink of an eye with RocketFuel Blockchain: a customer orders a movie on your e-commerce site or pays for service at an establishment in Bitcoin or any of the other 160+ we accept. You, as a merchant, receive dollars the next day. Transactions are secure, quick and private.
Call us for a demo today.