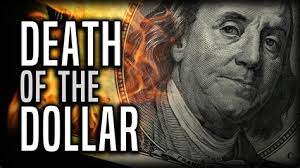 Grayscale, in collaboration with The Harris Poll, released the results of a U.S. survey that demonstrate how cryptocurrencies offers a unique chance for voters to unite behind bipartisan legislation.
Despite the country's political polarization, most Republicans and Democrats concur that cryptocurrencies are the financial division of the future. According to the poll, 53% of Americans, including 59% of Democrats and 51% of Republicans, believe that cryptocurrencies will play a significant role. Additionally, 22% of registered voters possess cryptocurrency, and ownership rates among Democrats (27%) and Republicans (22%) are comparable.
Despite not having clearer rules, many international brands have already embraced cryptocurrency as an acceptable mode of payment. Just in the U.S., 46 million people use #crypto as an investment vehicle and to make payments. Crypto is already seen as a component of a varied financial portfolio by Americans. The poll also found that younger Americans possess the majority of Crypto. Among Americans between 18 and 34, cryptocurrency outpaces other investment options such as bonds, mutual funds, individual business stocks, and more. Additionally, 20% of Americans between the ages of 18 and 34 desire the option to have Crypto in their retirement accounts.
Despite several countries proclaiming the use of Central Banks Digital Currencies (CBDCs), crypto is here to stay. Time will tell if a new monetary system will be created or better yet, how it will be created. The underlining message is the decentralization of finances and how people will cut the middle man, in other words, banks and their fees.
On the rise, RocketFuel Blockchain has emerged as a problem solver at step one. They are providing crypto payment solutions online in one easy, fast and reliable place. The company offers on-click solution for merchants wishing to accept crypto payments from its customers and not pay between 3-7% in fees per transaction to credit cards. No chargebacks. No declines. No fraud.
Call us for a demo today: www.rocketfuelblockchain.com
#CryptoCurency #CryptoCurrencies #Bitcoin #Bitcoinnews #Blockchain #Payments #Payment #PaymentSolutions #PaymentGateway #B2B #