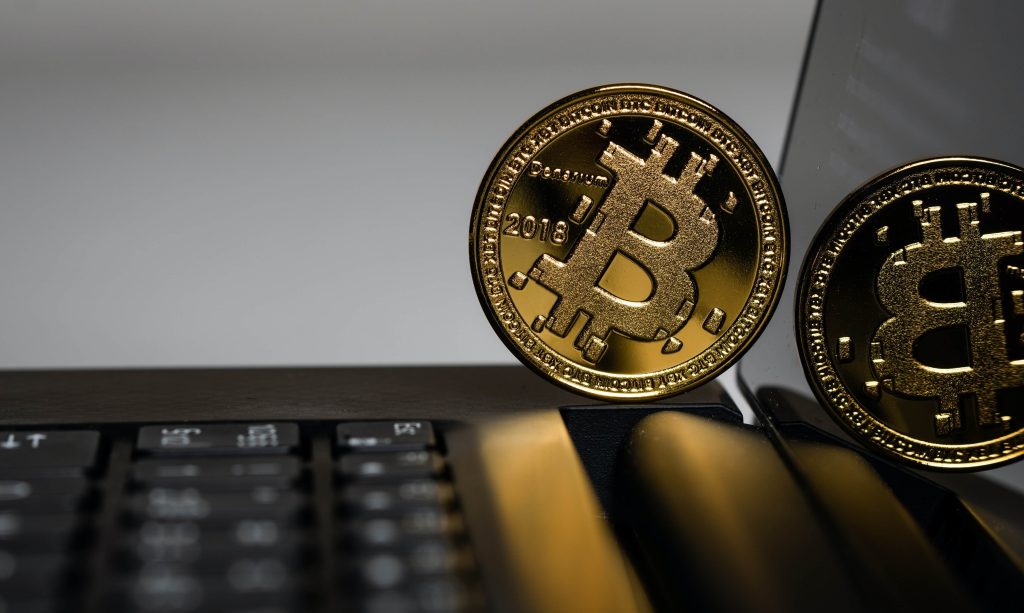 Increasingly, cryptocurrency is becoming the currency of choice for tech-savvy individuals. As a decentralized, peer-to-peer currency, crypto offers privacy and security that traditional payment options can't. As this trend continues, it's important that companies in tech industries follow this trend in accepting crypto payments. Given concerns around privacy and security, web hosting and VPN services can benefit from adopting crypto payments. Major web hosting and VPN companies, including GoDaddy and NordVPN respectively, have had breaches that exposed the data of tens of millions of customers. The image and integrity of web hosting and VPN companies are tied to their ability to assure customer privacy and security. But assuring this also comes with a cost: companies need to be in compliance with payment regulations like PCI and maintain a security infrastructure for their operations. Adopting crypto payments can help web hosting and VPN companies address privacy and security concerns, as well as expand their customer base and avoid some of the problems they confront with traditional payment solutions.
Here are just a few of the benefits that adopting crypto can offer both to your customers and your company.

Customer-Oriented Benefits of Accepting Crypto Payments
Grow Your Customer Base
In light of the growth of crypto, the most basic benefit is widening your customer base by offering more payment options. Some customers, especially tech-minded ones most likely to be using web hosting or VPN services, don't want to pay with credit cards or bank accounts and have adopted crypto as a currency of choice for online purchases. By not accepting crypto, you're effectively losing business.
Additional Security
This begs the additional question of why people are adopting crypto and what benefits it might bring as a payment option for them? The answer is simple: privacy and security. Crypto facilitates a one-on-one relationship between you and the customer by eliminating intermediaries like banks and credit card companies. There are a number of benefits that come from this. First, crypto exchanges occur through keys that do not require any personal information to be exchanged. That means customers do not have to provide their personal information, including bank account or credit card numbers, when subscribing to your web hosting or VPN services. By not having to provide this information, customers have a greater sense of security in case of a hacking or data breach incident. With this added layer of security, they can use your services with as much privacy as possible, which is why they are using VPNs in particular.
Access to a Global Market
Another benefit lies in the fact that cryptocurrency avoids issues that arise for customers making cross-border purchases. Because some credit cards place limits on cross-border purchases to protect against fraud, customers often cannot purchase web hosting or VPN services in foreign countries with traditional payment methods from their home countries. Ultimately, crypto is a secure and borderless currency. Much of its rise is the result of giving customers the freedom and privacy to use online services without being tracked or limited in their actions.
Company-Oriented Benefits of Accepting Crypto Payments
While these customer-oriented benefits will obviously expand your potential customer base, accepting crypto payments has additional benefits for your own web hosting or VPN company in terms of lowering your overhead.
Lower Fees
As we said, crypto allows for a closer one-on-one relationship between you and your customers. Banks or credit card companies charge exorbitant fees for payment processing. This creates additional overhead for you, with the costs largely being passed onto customers. Crypto simplifies payment and payment processing by eliminating intermediaries. Certainly, you would need blockchain technology to accept crypto, but this comes at an exponentially lower cost than traditional payment processing fees.
Zero Chargebacks
The one-on-one relationship with your customers also eliminates the problems associated with chargebacks. When a client puts in a claim with a credit card company, the credit card company automatically issues a chargeback before investigating the claim with your business. If you want to contest the chargeback, credit card companies require you to investigate the claim of a fraudulent charge, which costs time and money. With crypto, the payment process is entirely in your hands and you can determine whether a chargeback should be issued, which puts the onus on the customer to prove fraudulent charges.
Fraud Prevention
But protection against fraud and malicious users is a larger issue than just chargebacks. You likely have a whole infrastructure in place to try to prevent fraud before it happens. Because crypto is secure, it minimizes the cost of preventing fraud and security threats. While credit card numbers can be breached, hacked, or misused, crypto is an encrypted currency that is protected by design. As a result, accepting it lowers the need for such intricate fraud checks – cryptocurrency does the job for you. Basically, if someone paid with crypto, they used their currency and can't claim someone else used their info after the fact.
Privacy Protection
You likely also have a massive security system in place to secure customers' personal and payment information, which you have to store in compliance with costly regulatory checks like PCI. This involves IT security staff and other consultants to protect against hacking or data breaches. When searching for web hosting and VPN services, customers have privacy and security at top of mind. A hacking incident or breach can do major reputational damage to your brand. Crypto payments remove the need for a massive security system intended to protect sensitive customer information. Simply put, you don't need to keep this information with crypto payments: not only is it unnecessary, but crypto was designed to be encrypted to maintain data security and privacy for transactions.
Strong Customer Relationships
Finally, by eliminating the problem of declines, cryptocurrency payments help to maintain a positive relationship between you and your customers. With declines, blame often falls to you rather than the credit card company: a decline appears like you are refusing to accept the customer payment when, in fact, it is a credit card company policy. As a borderless currency, crypto avoids customers taking their business elsewhere because of declines. With a product like a web hosting or VPN service, accepting crypto can help you avoid losing recurring revenue because of declines and the bad relationship it creates with customers.
RocketFuel Blockchain for Web Hosting and VPN Services
The growth of cryptocurrency use among tech audiences shows the massive potential it holds for web hosting and VPN service providers. It helps to assure ease of payment, privacy, and security for customers, while also helping to reduce your fees and overhead. Of course, making the most of crypto involves adopting seamless, easy-to-use blockchain technology.
With RocketFuel, your web hosting and VPN company can offer customers the option to pay with more than 120 cryptocurrencies, while you are guaranteed to receive full settlement for the price of goods or services purchased rather than holding crypto, and you'll pay lower fees than traditional payment solutions.