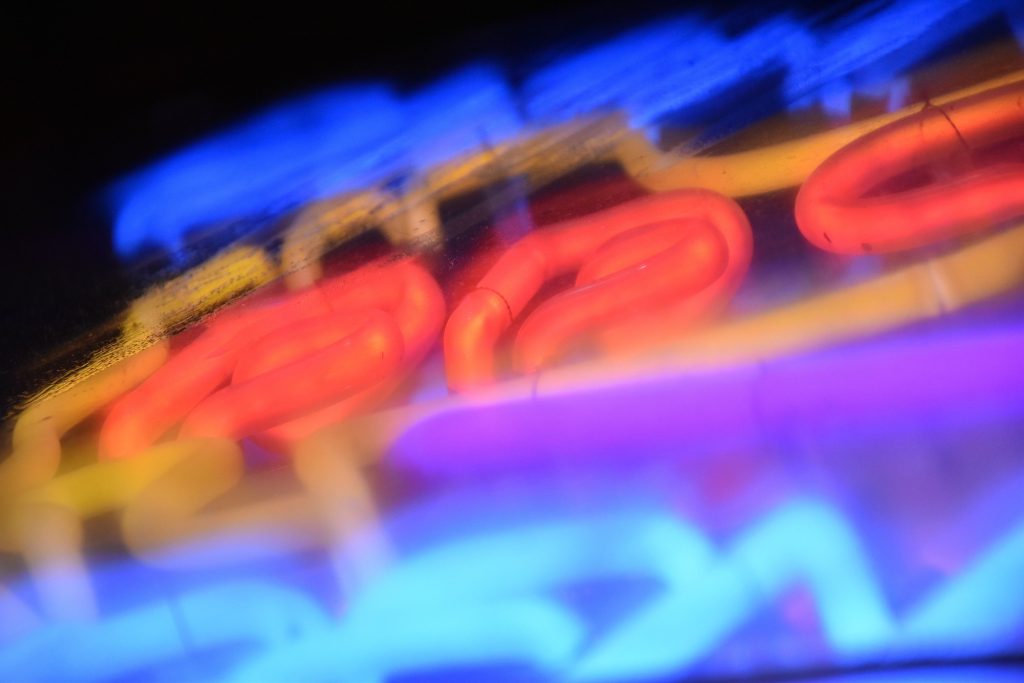 The Benefits of Crypto Payments for the Adult Entertainment Industry
While cryptocurrency has received a lot of buzz in recent years, it has also faced a lot of myths and hesitancy from various industries. While the adult entertainment industry has historically been at the forefront of adapting new technologies, it has been slow to embrace crypto payment options. But, in a sign that this trend may be changing, Las Vegas's world-famous gentlemen's club, Crazy Horse, announced in July 2021 that it would begin accepting Bitcoin payments. A major attraction in the city, Crazy Horse attributed its decisions to a "commitment to innovating the modern-day guest experience" and a desire to appeal to tech savvy customers.
While Crazy Horse shows that mainstream businesses within the adult entertainment industry can benefit from adopting cryptocurrency payments to appeal to customers, crypto also offers a solution to a set of problems vendors in the industry face because they are designated as "high risk" by payment processors. While this designation doesn't prevent the industry as a whole from acquiring merchant accounts, it does create problems. In taking a cue from Crazy Horse and adopting crypto payments, adult entertainment businesses can leverage the power of digital peer-to-peer currencies that eliminate the need for payment processors and allow businesses to take control of their own payment relationship with customers. This ultimately lowers overhead, prevents chargebacks and fraud, and assures anonymity and security for customers.

The Adult Industry's High-Risk Designation
The term "adult entertainment industry" immediately brings to mind a narrow image of pornography in the minds of the public. But this stereotype doesn't fully capture the diversity of the industry. The term refers to a broad array of goods and services, including online dating websites, adult-related educational courses and material, lingerie and clothing items, toys and novelty items, streaming videos services, websites with adult content, adult bookstores, and more.
Despite the diversity and legality of these businesses, the industry has been designated as high-risk by payment processors. There are a number of reasons for this. First, the industry has high chargeback rates, which refers to anything over 1% of sales, as well as a high risk of fraud. Second, there are security concerns, as adult-oriented businesses are major targets for hackers. Third, there is extensive regulatory compliance in the industry, including age restrictions for the purchase of goods and services. Finally, although payment processors are in the business of making money, they still have reputational concerns when doing business with certain companies.
While payment processors don't exclude the adult entertainment industry as a whole from acquiring merchant accounts, a combination of these factors can lead to specific businesses being denied accounts. Of course, given that many adult businesses operate online, being denied an account can be devastating. On the flip side, if businesses are approved for merchant accounts, they are often saddled with extremely high fees because of their high-risk designation. This creates significant overhead, which undercuts profits. Moreover, adult entertainment businesses are entirely at the whim of payment processors when it comes to dealing with chargebacks and fraud.
Taking Control of Payments with Cryptocurrency
The most immediate benefit of accepting cryptocurrency payments for businesses in the adult entertainment industry lies in minimizing fees. With its high-risk designation, the industry currently faces fees ranging from 5-10%. The problem here isn't just the fees as a measure of overhead costs, but the fact that this cost is often passed on to the customer with increased prices. This can undermine competitiveness. By adopting crypto, adult entertainment businesses can get fees below 3%, which decreases overhead while also allowing businesses to create a competitive advantage by passing on savings to customers.
Beyond lowering fees, cryptocurrency also solves the problem of chargebacks. Traditional payment processors hold the power when a customer contests a charge. But, under these conditions, payment processors automatically refund the money and put the burden on the vendor to prove that the charges were legitimate. This can be a costly and time-consuming process. With crypto payments, oversight of payments is in the hands of the vendor. That means that businesses hold the power to request that the customer prove that the charges should be refunded before any chargeback is issued.
While fraud is a problem in all industries, the adult entertainment industry is more highly targeted, with the most common form of fraud being stolen credit card numbers. That fraud is rampant has the corollary effect of creating fear among customers when traditional payment processors require a website redirect via a pop-up window. Customers may be scared off from making purchases because they aren't sure the redirected payment website is legitimate. From the vendor side, incidents and costs of fraud are made worse because with payment processors all funds are held in a merchant account for approximately two to seven days before they are transferred to a business's bank account. This time lapse can be exploited by fraudulent users, whose items are shipped before the fraudulent use is flagged. Accepting cryptocurrency as payment solves these problems. Purchasing products or services with crypto is the same as purchasing them with cash: currency is given directly to the vendor and, once the transaction is confirmed by the customer, they cannot retract it. Ultimately, customers can't claim after the fact that they did not make the purchase, as the money is directly transferred from their digital wallet.
Cryptocurrency also offers a payment option that assures customers in the adult entertainment industry something they have long desired: anonymity and security. With traditional payment options, customers need to provide detailed information, including their banking or credit card information, as well as the name and address associated with those accounts. Because crypto is a currency that can be directly exchanged between customers and vendors, there's no need to provide this information. Customers can directly transfer funds without providing any personal or identifying information. Moreover, cryptocurrency transactions provide enhanced security: because they are encrypted, they are virtually unhackable and untraceable, unlike stored banking or credit card information. While this provides anonymity and security to customers, it also makes businesses accepting crypto less of a target for hackers – they aren't storing personal or payment information for customers, which have made the industry a high value target for hackers.
Taking Control of Payment Processing with RocketFuel
For businesses operating in the adult entertainment industry, cryptocurrency payments can solve the problems associated with a high-risk designation by payment processors in addition to solving traditional privacy and security concerns. Of course, crypto payments require state of the art blockchain technology that offers ease of use and piece of mind to both vendors and customers. RocketFuel offers just such a solution.
Accepting more than 120 different cryptocurrencies, RocketFuel offers cutting edge technology that can be seamlessly integrated into websites, all while solving the problems adult entertainment businesses face with their high-risk designation by traditional payment processors. To begin with, RocketFuel offers fees as low as 1%, significantly cutting overhead costs. At the same time, because the payment process is in the vendor's hands, they control chargebacks and can put the burden of proving mis-charges on the customer. Additionally, RocketFuel offers a crypto solution that prevents fraud and assures customers by using a handy drop-down menu that avoids suspicious redirects.